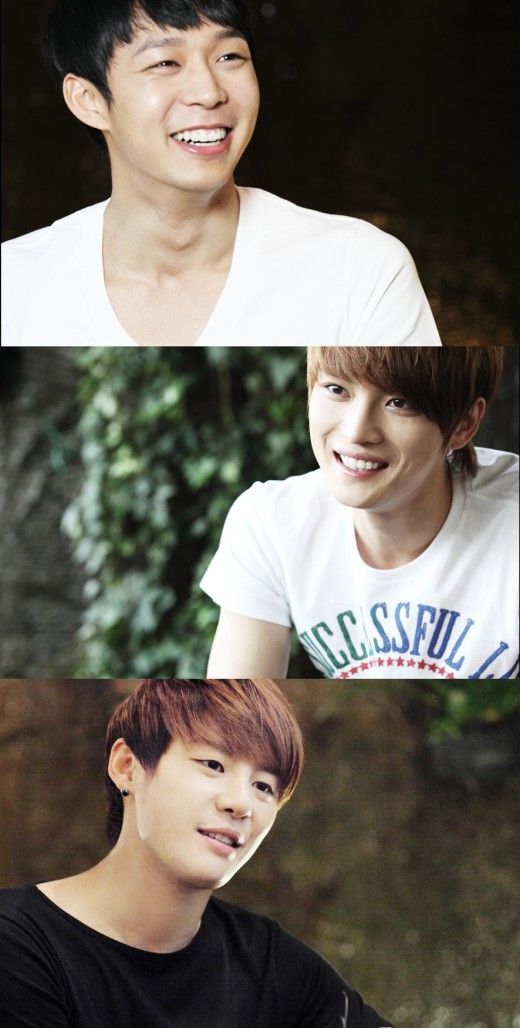 A documentary movie, featuring JYJ's everyday life, will officially hit Lotte Cinemas.
On February 14, JYJ's agency, C-JeS Entertainment said, "Since CGV decided not to release the documentary movie "The Day" , we will release it in Lotte Cinemas on February 23. The movie is a perfect version of the JYJ story for their fans."
"Since we had to change our schedules, JYJ members will not able to visit all the theaters to meet people. But they will visit several theaters in Seoul on the day of its release and during the weekends. They also prepared a surprise video for fan who lives outside of Seoul."
The group members also sent a message to their fans through a video for Valentines Day.
They said, "Happy Valentines Day! We love you."
The movie will be released on February 23 in 17 Lotte Cinemas.
[TRANS] JYJ's "The Day" will be show in Lotte Cinemas starting February 23th
JYJ's documentary film to open at cinemas next week
SEOUL, Feb. 14 (Yonhap) - A documentary film featuring the daily lives and dreams of three members of K=pop boy band "JYJ" will open at local theaters next week, the group's entertainment agency said Tuesday.
The 90-minute film title "The Day" will be shown at Lotte Cinema's 17 major chain theaters across the country starting Feb. 23, C-JeS Entertainment Co. said.
Credit : Yonhapnews @LOTTE_CINEMA
Fans who were disappointed by CGV Cinemas decision to pull JYJ's documentary will now be able to watch the film through Lotte Cinema!
On February 14th, JYJ's agency C-JeS Entertainment said, "JYJ's documentary which couldn't be shown due to CGV suddenly canceling the contract, will be screened by Lotte Cinema starting from February 23rd. The documentary was edited to be appealing to fans and will be filled with real stories and scenes from their daily lives."
They continued, "Due to conflicting schedules, it is not likely that JYJ will be able to come greet fans at each of the premieres. However, they are planned to attend the opening day and weekend in Seoul. JYJ has prepared a special video for their fans in the cities that they will not able to go to."
JYJ's documentary, "The Day" will be shown through Lotte Cinema in 17 theaters, it will have its first screening on February 23rd. The specifics will be released on February 17th through C-JeS Entertainment's official website and on Lotte Cinema's homepage.
Credit : allkpop
Shared by : sph_mirahara